Welcome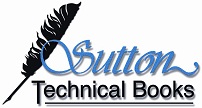 Welcome to Sutton Technical Books. We provide books, ebooks, videos, operational assessments and safety moments for managers, engineers and executives in the process and energy industries — covering chemicals, oil refining, offshore oil and gas and pipelines. Our goal is to provide practical information that will help you design and operate facilities that are safe, efficient and in compliance with rules and regulations. Our weekly blog entitled The PSM Report discusses current developments in the world of process safety management.
If you have any questions or comments, please contact us at our contact page.  
To the left of this page you will see three menu lists. The first of these is a list of currently available Safety Moments. These provide suggestions for those who are charged with starting a meeting with a discussion to do with safety. The Safety Moments cover a wide range of topics, from incident analysis, to the principles of process safety management to the design and operation of equipment. The Safety Moments that you see listed are available at no cost. Earlier Safety Moments have been collected into a published ebook: 52 Process Safety Moments.
The second menu shows some of the Articles that we have published. Many of these articles provide some commentary on current events. For example, we have written about 'The New PSM Normal', i.e., what the world of process safety may look like following the current COVID-19 pandemic. The article The New PSM Normal (1) — Deflation is the first in this series.
The third menu list is 'Topics'. Each article or safety moment is indexed with one of more topics. Each topic page starts with a description of that topic, followed by a list of pertinent publications. For example, the Topic page Offshore Oil and Gas provides an overview of that subject, and then lists articles and Safety Moments, currently starting with The New PSM Normal (4) — Automation.
---
Latest Information (July 1st 2020)

This week's Safety Moment is Safety Moment #58: Fukushima-Daiichi - Two Too Many Common Causes. The catastrophic series of events that took place at this nuclear power plant complex in the year 2011 receive little publicity now. But they provide a powerful example of Common Cause Events. In this case, the subsea earthquake first severely damaged the nuclear reactors. Then the same quake create a tsunami that wiped out the backup cooling water pumps. Further analysis of events such as this is provided in the ebook Frequency Analysis. A list of all the Safety Moments is provided here.
---
Contractors

We have published three YouTube videos to do with contractors. They are:
Further information to do with these videos is provided here. Additional information is provided in the ebook Contractors and Safety Moment #74: Contractors in the Process Industries.
 
---
Catalog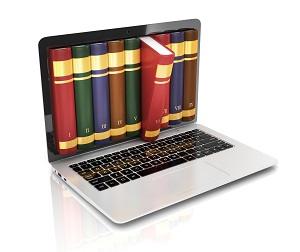 We offer a wide range of books and ebooks for purchase. They fall into four broad categories.
Printed books, published by Elsevier (the price posted for the printed books may vary — the publisher frequently offers substantial discounts);
Ebooks published directly by Sutton Technical Books (.pdf format);  and
The chapters of the printed books, made available as ebooks from ScienceDirect (.pdf format).These also may be discounted;
Slide packs/PowerPoint Presentations (.pptx format).
The current catalog is shown below.
Copyright © Ian Sutton. 2020. All Rights Reserved.